Certified Mastectomy Fittings
Answers and Options After Surgery
Our certified mastectomy fitters (CMF) are here to help you feel confident with your post-surgical outcomes.
Our Process
Surgical outcomes can be hard to process. We are ready to listen and help.
What happens at a fitting?
Our CMF measures a patient and properly fits breast prostheses, bras and related supplies. At Cancer Partners, we teach patients how to use and maintain these devices.
What can I expect?
Our team offers private consultations to help patients select post-surgery breast forms, temporary and permanent prostheses, apparel and accessories. Our CMF assists every patient in understanding how their individual coverage works. Please call (402) 420-7000 to discuss your options.
How will my Certified Mastectomy Fitter help?
A CMF is an allied health professional who is specifically educated and trained in the provision of breast prostheses and post-mastectomy services. This includes fitting, adjusting, or modifying devices that reflect the level of education and training received.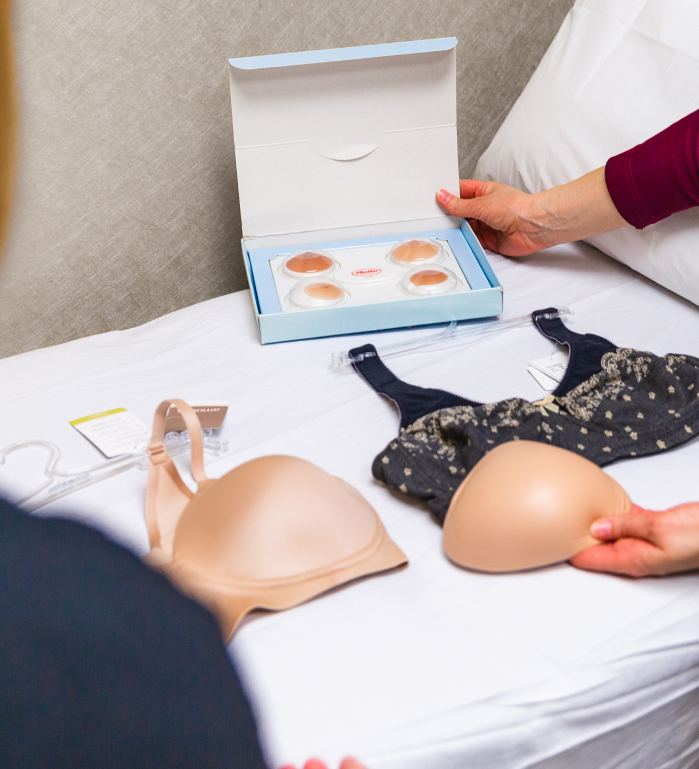 Get to Know Our Dedicated Team
Our rehabilitation team is experienced and qualified to meet our patients' needs. They are trained and up to date with the latest advances in the field. We work directly with your physicians and put your needs at the heart of all we do.
Meet Our Experts
Request an Appointment
Let's set a time to talk.
Request an appointment by phone or online.
Contact Us
To Top